Let someone love you just the way you are - as flawed as you might be, as unattractive as you sometimes feel, and as unaccomplished as you think you are. To believe that you must hide all the parts of you that are broken, out of fear that someone else is incapable of loving what is less than perfect, is to believe that sunlight is incapable of entering a broken window and illuminating a dark room.
Life takes us to unexpected places. Love brings us home.
—Decorative quote hanging in Lea Joy's office.
kindred spirit
noun. a person who shares beliefs, attitudes, feelings, or features with another; also called kindred soul.
—
Kindred Spirits are two people that make a special connection by sharing a bond that has joined them by the means of an experience that has drawn them together on a higher level of consciousness. This connection can be from the same experience at the same time or two separate experiences similar in nature (urban dictionary).
Be thankful for what you are now, and keep fighting for what you want to be tomorrow.
What It's About:
Harold Fry is an old man. An old man in England. An old man who lives on the south shore of England. He gets a letter one day from a long-ago friend, Queenie, who has written to say she's dying. Harold writes a quick reply before telling his wife, Maureen, that he'll be back and goes out to the post box to drop off his letter. He decides to walk to the next box, then to the next box, feeling like he can't quite let go of his letter. Queenie deserves more after 20 years of silence. It's not until Harold picks up a hamburger, and a little something called faith, from a young girl working at a garage, that he decides to walk all the way across England to the Northern shore where Queenie awaits in a hospice. If Harold keeps on walking, Queenie will keep on living. Through bad weather, failing health, and the unwanted accompaniment of fellow pilgrims, Harold's journey takes him to his past, where he must learn to let go of the things he cannot change if he has any hope for a future that lies ahead.
My Thoughts:
This was one of the best books I've read in quite a while. My copy is well-worn, dog-eared, underlined, and circled. Not only is the writing fantastic, which creates such lively images, but the story is very captivating. There was so much of England that I felt like I was there on the stretches of road, taking in the blue sky, the clouds, and the flowers. There was even more to say about life, real life, and what we take for granted. The dynamics of relationships are called into question as the author, Rachel Joyce, reveals more and more about Harold's story so that we can understand him more clearly as his own perception (and acceptance) of his life dawns on him.
To be honest, by the time I got to the end of the book I realized that it was nothing like I imagined it would be. The plot outline I had drafted in my mind when I first picked up the book, glanced at the cover, skimmed the synopsis, was completely off. Which to me is exciting; when a book is so much deeper than you thought it would be. It was a little more depressing than I anticipated as well (when I picture Harold I picture this traditional-type grandpa in a worn green cardigan and over-sized glasses who you just want to hug all the time because he looks lonely. Lucky a puppy with sad eyes), but that was the only thing about it I can say I didn't like. That, and it could have used a little more action. But hey, it was a story of an (80?) year-old man in boating shoes trying to make it across England. I guess I couldn't really expect too much drama, could I?
Backwards is a Theory
"Whoa-whoa, that was just a theory! There's a lot of theories that didn't pan out. The lone gunman. Communism. Geometry."

-Joey Tribbiani, Friends
Really, my blogs are just thoughts. And that first got me thinking, how do I arrive at blog ideas? Thought trains just happen to be an incredible interest of mine, and, if you ever stop to notice them, they can be highly entertaining.
This one came about while driving. I was on my way to work at the Cape, passing numerous signs telling me how long it would take to drive a certain amount of miles, when I started to think about beach traffic. Then the question popped into my head of how far it might be from the restaurant where I was planning on arriving first, to the beach (I planned on enjoying breakfast with an ocean view before work). Did I bookmark the address of the beach on my Maps app? I remember seeing my bookmarks recently and getting hit with nostalgia when "El Ateneo" on Avenida Santa Fe in Argentina caught my eye. It was a theater that they converted into a bookstore, and I stopped there one day before class. I remember them having an Argentine Literature section. I took a picture of the sign. That's interesting - the difference between Spanish and English - how we say "Argentine Literature" and they say "Literatura Argentina." Really, it makes more sense that way. It's backwards, but you find out the important information first.
And boom! Now here's my blog. A week later I'm able to write about something I find pretty intriguing because my brain went from beach traffic to linguistics in about a minute.
Right, so much like Joey Tribbiani from Friends, I find myself wondering if a widely-accepted concept, such as that of something being "backwards," is really just a theory?
As I went through the varying levels of studying Spanish, I was taught that a helpful way to go about remembering things was just to say it backwards. When you think about it, it's a little like the old English style in some ways: The 3rd of March (el 3 de Marzo), a plate of gold (un plato de oro), It is pleasing to me (me gusta (I like it))… But then there's other instances in which we have probably never spoken the same in English: A new book (un libro nuevo), The Pink House (La Casa Rosada), ground beef (carne picada),… In these instances, if you translate it literally, it's exactly backwards: book new, house pink(ed), beef ground(ed)…
Could you imagine someone actually talking like that? It would be such an incomprehensible thing just because we'd have to rearrange it all as we listened; once we got past the initial utter confusion as to why someone would have to make everything so jumbled.
But when you think about it, maybe it's us who have it backwards, and the Latins have it all right. Really, you find out what they're talking about right away. Literature that is Argentine. The main point is that it's literature, the rest is just fluff; adjectives. It could have been German, Irish, Scientific, whatever. But the important part should go first, don't you agree?
When someone says in English "Today I met my Aunt's friend's cousin's sister, Sophia," you have to wait through four connections until you actually get to the person in question. When you finally hear the person's name you have to stop and think back, sorting out how the acquaintance was actually made.
In Spanish, you'd say "Hoy conoci a Sophia, el hermana de la prima del amigo de mi Tia" (Today I met Sophia, the sister of the cousin of the friend of my aunt). So you start off with the person in question. The rest is just a description. When you tell someone in English that you had a conversation with a round, hairy, fat, ugly, smelly man, you have no idea what they're describing for a whole five words. They say round, and you're thinking a ball? Hairy - nope it has to be some sort of living creature. Or a fruit? Maybe a peach. Fat - hm. Still can't make any concrete conclusions. Ugly… still no… Smelly… definitely no… Man. Oh! A Man. Oh, wait, ew. Isn't he fat, ugly and the like? Yuck.
Yeah that just took me longer to contemplate than it should have. "Un hombre redondo, peludo, gordo, feo y maloliente" starts out with the word "man" so you know right away what you're working with and can alter your image of him from there.
Granted, I think as native English speakers we're trained not to come to any conclusions until someone's finished a sentence: I guess you sort of absorb and automatically piece the puzzle together as you go. It's more about waiting for the big picture than being on the same page every step of the way. So backwards to us is forwards to them, but forwards to us is backwards to them. Because it makes sense both ways! And leads me to question if a toilet flushing in Australia really is swirling in the "opposite" direction?
I'm sure every student that has ever attempted a second language has at one point or another contemplated this question. When I was a kid I used to think English was the central language to everything, but now that some of those other tongues don't sound like such gibberish to me anymore, I think I'm going to go ahead take the side that says maybe we do speak the more complicated language. Maybe we're the ones that have to do a little bit of translating.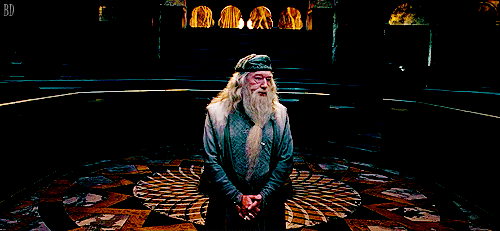 What If

Something I love doing is going to the movies by myself. Call me crazy, call me a loner. But going to a movie theater does not have to be a date, it does not have to be a strictly social event. Sometimes it's just about enjoying one of America's (and everywhere else's) greatest past times: the cinema. The smell of popcorn; it always brings me back and I enjoy imagining what it must have been like to actually have going to the cinema be a true highlight of entertainment; when there were probably wooden seats and the vintage dancing concessions reel was not at all vintage.
Anyways, I took a long walk over to one of the few theaters in which "What If" was actually playing throughout the US (one of the times living in a major city comes in handy: "select theaters"). There aren't many movies that I ever really make an effort to see, but I just had to know what Rom Com Daniel Radcliffe was like. He's not just Harry Potter, okay?
Well, at least that's what he's been trying to tell us for years (Good luck with that, Danny boy).
A highlight of my walk was that I got to wear my new sneakers. My last pair had been with me since the 8th grade. When I asked my roommate, the runner, how shin splints happen, she said I should change my sneakers every 6 months. 'How long had it been?' She asked me. I thought I was due for a new pair when I was embarrassed to answer. These ones are bright pink with turquoise laces - who couldn't add an extra bounce to their step with these on?? By the time I arrived at the theater 40 minutes later I realized that every pair of sneakers out there seems to take it out on the backs of my ankles, and I started to miss my old sneakers that had actually never done me wrong.
I walked past the Boston Commons, where I noticed the weeping willows, and I realized how much I really love weeping willows. They're one of the most majestic parts of nature, don't you think? I realize I grew up seeing very little weeping willows. I think they're more common down south than they are in rural farm towns of Connecticut. They're something special to me.
One of the last times I went to the movies by myself, I waited in line for a ticket only to discover that the very girl in front of me had purchased the last one. This time, I was lucky and there couldn't have been more than 10 people in the theater. Are there really not that many other people out there curious about Daniel Radcliffe's acting range?
Hm.
There were a bunch of really great trailers. All of which I wanted to lean over and whisper how good they looked, how much we had to go see it; only to remember that I was still in fact alone. The Imitation Game in particular stands out as a must-see.
There are a lot of movies that I watch (mostly because they are chick flicks, dramas and romantic comedies) that leave me thinking deeply about life, and feeling like I need to move and embrace whatever message it's delivered. I thought "What If" would be one of them. But as I reached the tying-up of the story, and I was still searching; waiting to be hit with emotion; I realized that maybe there wasn't one.
Maybe it's just a movie. It's just a story to watch. Actually, I do think - looking back and really trying to see it - there is a certain something to be said about life. Everything happens for a reason, and given the chance, you wouldn't go back and change it; because sometimes even the worst things to happen to you in your life turn out to be the best things.
They don't shove this ideology in your face. It's just there. This is just their proof. And you know what? That's okay.
I went through college - as an English major, nonetheless - feeling guilty that I enjoyed poems for no other reason than their sheer sound. Granted, I actually hated poetry in comparison to everything else. But that's probably because I was a surface poet. I loved poems for the way the words were put together; the sounds they made and the images they created on the surface. I never even desired to pick it apart or dig further. I just enjoyed a poem for a poem; and that's how I enjoyed "What If."
Darn you, Cosmopolitan, and all of your very intriguing headlines. They must have at least one person over there dedicated to coming up with how to make everything sound so life-and-death…what with all that actually unimportant news they have.
On a daily basis you'll read: "STOP what you're doing right now and look at the most beautiful picture of Hillary Duff the world has ever seen!" And then an hour later, Selena Gomez will be the most flawless girl the world has ever seen; and you MUST also drop everything to witness that.
They get their click quota. But they're a little conniving. That's all I'm gonna say.
When I saw this: "This new research about soul mates will seriously shatter your dreams," this morning, despite my knowledge of their tendency to be a little over-dramatic, my curiosity got the better of me, and I clicked to see this:
Science Says Stop Looking for Your Soul Mate: Celebrate the fact that you're NOT made for each other.
The study delegated a group of people who had been in a relationship at least six months into two teams. One team was fed phrases about the idea of soul mates such as: "we are one," "my better half," "made for each other," while the other was presented with ideas that alluded to a journey: "we've walked together," "a long trail," "look how far we've come."
After being asked to recall good and bad memories of their relationship, and rate their satisfaction with it, evidence proved the hypothesis of when you believe in soul mates, you actually tend to be unsatisfied and break up with your significant other, rather than work through your problems. You chalk it all up to the reason being that they aren't "the one." Furthermore, when the couples' relationships weren't 100% perfect (even though none are), they felt let down, given that this is supposed to be their "destiny" (and who wants anything less than being in total heaven with a complete angel? God wouldn't jip me of that. That would be highly unfair).
I'm not sure if reading this article entirely "shattered my dreams"… but given that I have always been a believer in soul mates, I was a bit disappointed in how convincing the material is. I mean… they make some good points. I wish you didn't have to trick your own brain into being happy about something that your heart is already telling you you're taking for granted.
I've been swayed a tad in my firmness on believing in soul mates (yes, way to go, Cosmo) but refuse to believe they're not still out there. I guess the key is just to accept that no one, no relationship, no lifetime, is ever perfect. You have to pick your battles. There are things you can live with, and things you cannot - because you will never find anyone devoid of flaws (even if it's just that they snore; which they can't actually help, but it's still an inconvenience). If you can deal with the snoring, then…
It sounds so simple… and even though this is the best advice I can give, I know that it is not. You may think that whatever Cosmo has to say; whatever I have to say; is total bull. And if you do, then you're one step ahead. You know what you want and what you don't want; what you know and what you don't know. And really, that's all that matters.
He wished the man would honor the true meaning of words, instead of using them as ammunition.
How am I supposed to decide this? How can I possibly stay without Mom and Dad? How can I leave without Teddy? Or Adam? This is too much. I don't even understand how it all works, why I'm here in the state that I'm in or how to get out if it if I wanted to. If I were to say, "I want to wake up," would I wake up right now? I already tried snapping my heals to find Teddy and trying to beam myself to Hawaii, and that didn't work. This seems a whole lot more complicated. But in spite of that, I believe it's true. I hear the nurse's words again. I am running the show. Everyone is waiting on me. I decide. I know this now. And this terrifies me more than anything else that has happened today.
—
Gayle Forman, If I Stay.
It's about being alive and feisty and not sitting down and shutting up even though people would like you to.